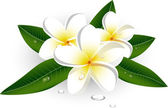 About Mrs. Russo
Welcome to Kindergarten! My name is Barbara Russo. I was born and raised in San Luis Obispo, Ca and I moved to Bakersfield in 1995. I have a Bachelor of Arts degree in Liberal Studies, a Multiple Subject Teaching Credential, a Multiple Subject Clear Teaching Credential, CLAD Certification, and CTAP Level 1 and Level 2. My teaching experience has been in Kindergarten, First, Second, and Third Grades. I taught 1st and 2nd grade at Olive Drive Elementary and 3rd grade and Kindergarten here at Bimat. I am passionate about teaching, and I think being a Bimat Bulldog is the best!!! This year will be my 26th year in the Norris School District!
I have been married to my wonderful husband Mike for 23 years and we have two amazing daughters. Jessie our oldest is attending Cal Poly San Luis Obispo working on her Special Education Credential and Masters in Education. Our youngest daughter is Jenna and she is a Sophomore at Cuesta College in SLO. Both Jessie and Jenna attended Bimat from Kindergarten - 5th, then attended Norris Middle School 6th - 8th. I love the family feel of Bimat and Norris, and you will experience this as well when we are back on campus.
I can't wait to have your child become a Kindergarten "Love Bug" in my classroom whether it be virtual or physical! Our classroom will be a fun place to learn. Your child will be treated with respect, and they will always feel safe which will allow them to learn and grow every day. Bimat feels like a big family and I am excited for you to join our Bimat Family!
Let's learn together, make friends, create memories, and have an amazing Kindergarten year!!!